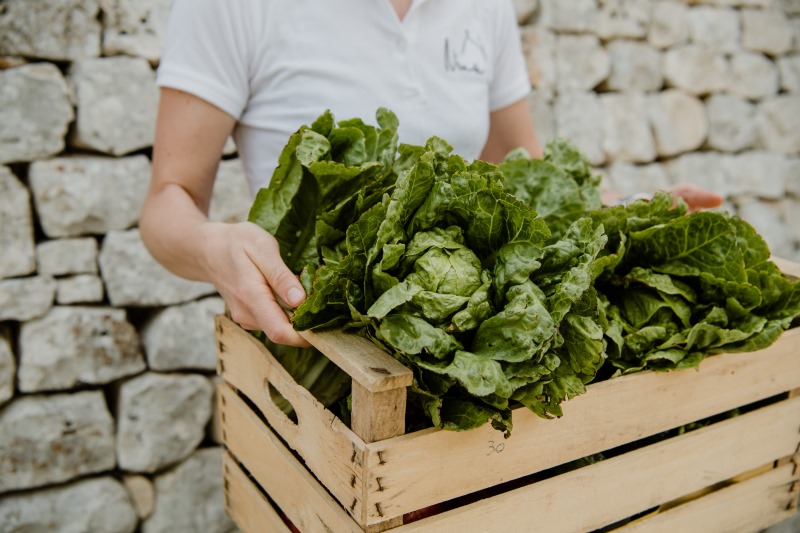 28 January 2022
THE GOOD "FRUITS" OF ORTO BY CINZIA MANCINI AND PAOLA ALEMANNO AT IDENTITA GOLOSE MILANO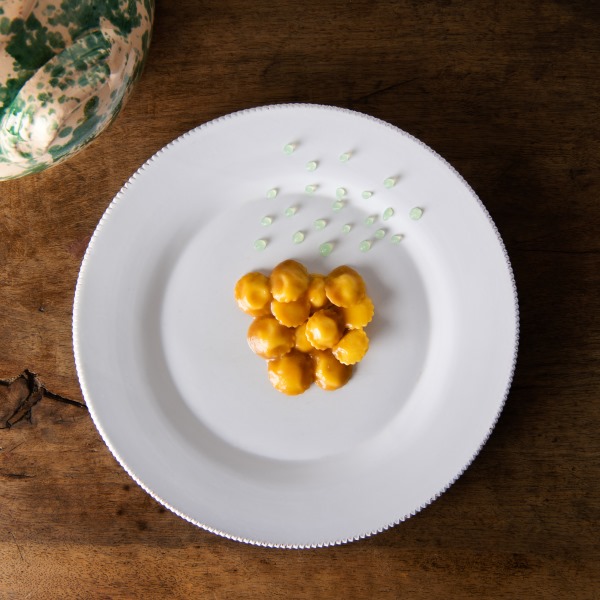 We have been waiting for Puglia, we have been waiting for it for a while: the destination of our summer wanderings crosses Italy and arrives at Identità Golose Milano with the itinerant, delicate and seasonal cuisine of Orto, the restaurant of Nina Trulli Resort in Monopoli, the work of its creators Cinzia Mancini, executive chef at Orto (as well as chef of his Bottega Culinaria in San Vito Chietino), and Paola Alemanno, resident chef at Nina.
Two women, two generations in comparison and a single source of inspiration, the earth; the passage of time on the ground, and the conservation of its fruits. Cinzia Mancini has long established a symbiotic relationship with the vegetable: she breaks it down, reassembles it, extracts it, without ever stressing it, weakening it, let alone wasting it. Paola, just twenty-two, follows, watches, nourishes herself and brings the sap of light-heartedness; his light approach (and not superficial) becomes a spontaneity hook between the technical investigation and the pleasure that each course brings to the menu presented at Identità Golose Milano yesterday evening, 2 December.
The starting intention was fully centered: not to re-propose a classic Puglia, certainly enjoyable, but yes well known. The Mancini-Alemanno duo preferred to work on the essence of the local flavor of the current months, and also of past ones, expertly preserved through the processing of the material. Which presupposes knowledge, empathy, farsightedness in the use of an ingredient.