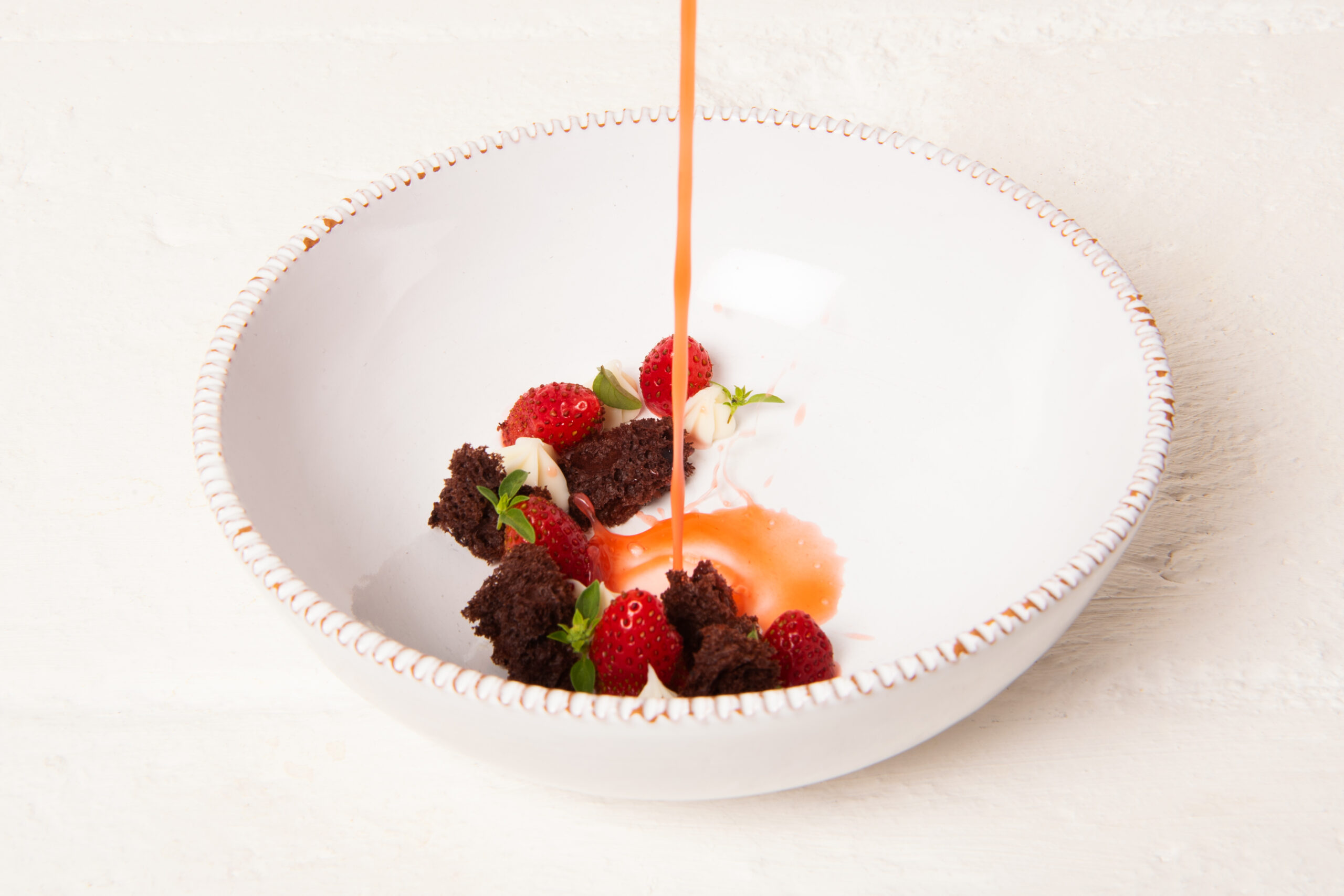 28 January 2022
FROM ORTO IL RISTORANTE, IN PUGLIA. VEGETABLE CUISINE THAT MAKES YOU TRAVEL, IN THE SIGN OF CREATIVE SEASONALITY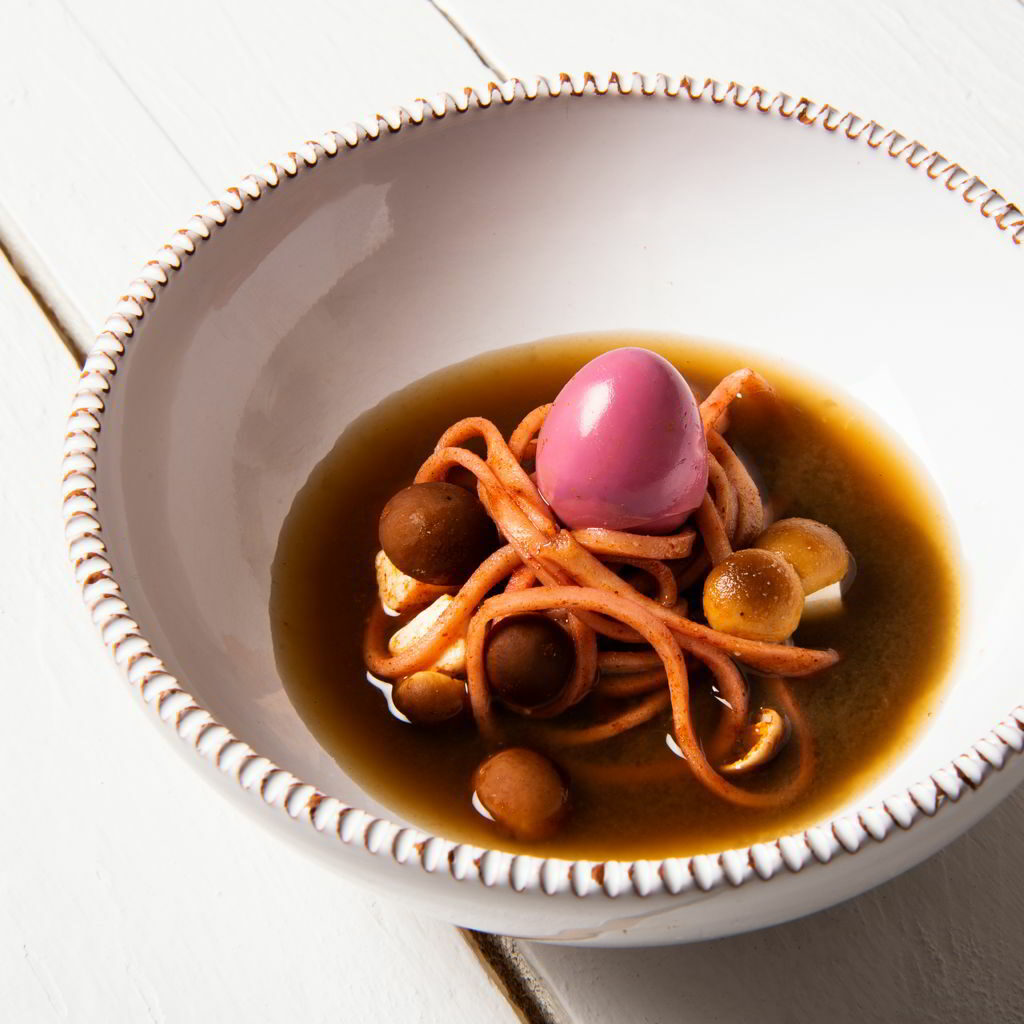 "Going back to where you have been well is always a pleasure. But even more pleasant is to realize that in the course of a year, no one sleeps and, now that it is summer, at the Nina Trulli Resort they are starting to harvest really succulent fruits. Because the kitchen of Orto Il Ristorante enriches and improves its offer. A territorial cuisine, pluriform and alive: its vegetal soul convinces with finally new flavors.
Not that exotic or noble ingredients are sought because here the nobility smells of the earth and aromatic herbs; it tastes like the concentration of juices in ripe fruit; it has the panache of a dynamic creativity, of a technique that further naturalizes the material, and never alienating from the plate.
The coconut cream, with peas and agretti is Thai-magic; Misticanza is a spinach-only tacos with soy mayonnaise, green curry, wild herbs, mint broth and absinthe; Tomato and Kimchi is served in a cold fermented broth, naturally spicy and fresh and the aubergine Ramen enhances Cinzia's love for this vegetable, versatile and complex in taste: "It is a dish born on the contrary, from the idea of ​​bringing in paper a barley pasta, typical of the Apulian hinterland. We started working it and obtained thick and long filaments, very similar to the noodles used for ramen, or soba (processed, instead, with buckwheat). Hence the idea of ​​proposing this porous, rough and fragrant pasta in the form of ramen, combined with aubergine which is the essence of summer ".
But there is also a lot of tradition, in the Tortelli of Cialledda (the bread sponsored and seasoned with tomato) in tomato water or the Ravioli of very old caciocavallo, almost spicy, with onion Margherita and laurel gel, which at times recalls the intensity of a Neapolitan Genoese, only without meat!
Finally, the dessert is Carota, a fine meal that introduces the desire to create, over time, a pastry completely free of added sugars, as is already happening for some desserts at the Bottega nel Chietino.
From Orto you learn that seasonality doesn't mean monotony, but the exaltation of the daily good; availability does not mean repetition, but a proliferating reservoir of substance, which continually stimulates creation. You learn that cooking doesn't mean command, but comparison, harmony and cooperation. You learn that a kitchen is really good when surrounded by sound principles; when foresight is sweeter than ambition, and when the goodness of hardworking hands is combined with the genuineness of the ingredients and fresh ideas to bring to the table. "